Our car is the most essential piece of machinery most of us will ever own. It is therefore necessary to keep it in proper form and to make sure that we can fix its basic problems without trouble. Here is a short list of the basic tools we should all have in our car in case of a fixable mechanic condition: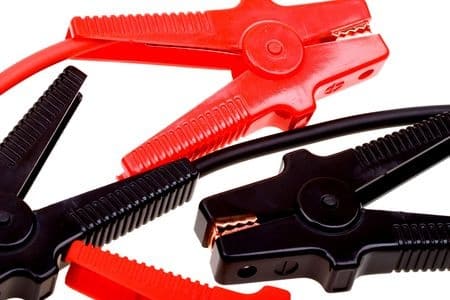 A Lifting Jack – any car must be equipped with a proper lifting jack, the most essential and handy car tool in case of a flat tire. Whenever we are in need of changing a tire, which is what most car owners will encounter in terms of fixing a problem with their car, the lifting jack is the one tool that we can never be left without. It does not require strength and anyone can place it under their car, to safely remove the flat and place a spare in its place.
A Wrench – again, in order to make sure that a flat tire does now have us grounded scratching our heads, the wrench is used to unscrew the bolts of a tire and to secure a new tire in its place. Here, you might need a bit of strength, or you might decide to jump on the wrench.
Jumper / Booster Cables – the second most frequent car problem is having our cars not starting due to an empty battery. It might be that we forgot our lights, our radio or any electric component running, that our battery has run out. Getting it started again is essential, either in order to drive by ourselves to a nearby garage or simply to charge the battery while driving. Have good and working red and black booster cables.
Safety Measures – whenever treating any car trouble on the side of the road it is absolutely necessary to keep your safety and security at the top of your priorities. Towards that end, you would be best advised to switch on your car's emergency lights, wear a reflective vest, and to use an emergency warning triangle that will be put on the side of the road some distance before your car, in order to allow for other drivers sufficient time to realize there is an obstacle ahead.
Wishing you a successful, enjoyable and safe travel!